Improving Biosecurity and Use of Probiotics in the Farm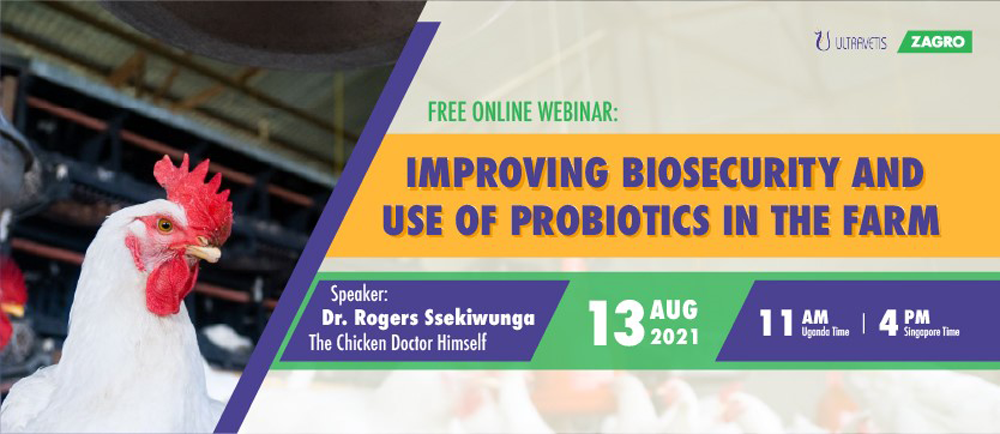 On 13th August 2021, Zagro hosted a Zoom webinar session that discussed about managing biohazards in farms and ensuring that the quality levels layer eggs are well maintained.
The session had around 300 registered participants from various countries
The main speaker was Dr. Rogers Ssekiwangu, a chicken doctor/country manager for Africa-based Ultravetis Uganda, and a well-known poultry health expert. He walked through the participants on the importance of biosecurity control measures that ought to be observed in farms, and the use of probiotics to ensure that the layer poultry eggs were kept in line with key industry quality benchmarks.
The webinar session saw an engaging audience with relevant questions being posed, and the speaker addressing them with high professionalism.
It is hoped that through such interactive webinar sessions, Zagro is able to help our customers solve their farm-related issues.
Our range of products/solutions are focused in protecting the well-being of the livestock of our customers/vendors, and the food that we as human beings consume ultimately.