Heprosol for Poultry Liver Health (Webinar)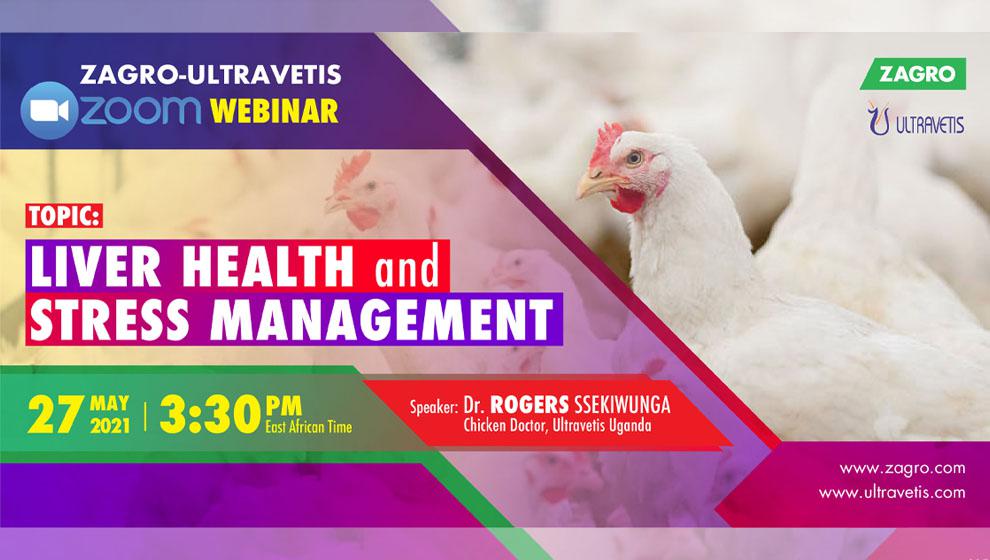 On 27th May 2021, Zagro hosted a Zoom webinar session.
The session had 200+ registered participants from various countries.
The invited speaker was a renowned chicken doctor and country manager at Africa-based Ultravetis Uganda, Dr Rogers Ssekiwangu, and the core topics discussed revolved around the various solutions to manage the level of stress and ensuring that the liver health conditions of farm animals are being closely monitored in order to minimise the occurrence of diseases.
One of the key highlights of the training webinar was an introduction to Zagro's most highly touted anti-stress products including Amilyte and Heprosol which are commonly used to minimise the occurrence of dehydration and liver-related stresses respectively.
Dr. Ssekiwangu also walked through with the participants using various interactive pointers on how to identify various causes of stress and he has also discussed about some highly useful stress preventive methods which are geared towards ensuring that the quality of the livestock is not compromised.
The webinar session also saw an engaging audience with several questions being posed, and Dr. Ssekiwangu patiently addressed their questions.
It is hoped that through such interactive webinar sessions, Zagro is able to help our customers solve their farm-related issues. Our range of products/solutions are focused in protecting the well-being of the livestock of our customers/vendors, and the food that we as human beings consume ultimately.