Zagro Kickoffs 2023 at The 12th International Poultry Show In Bangladesh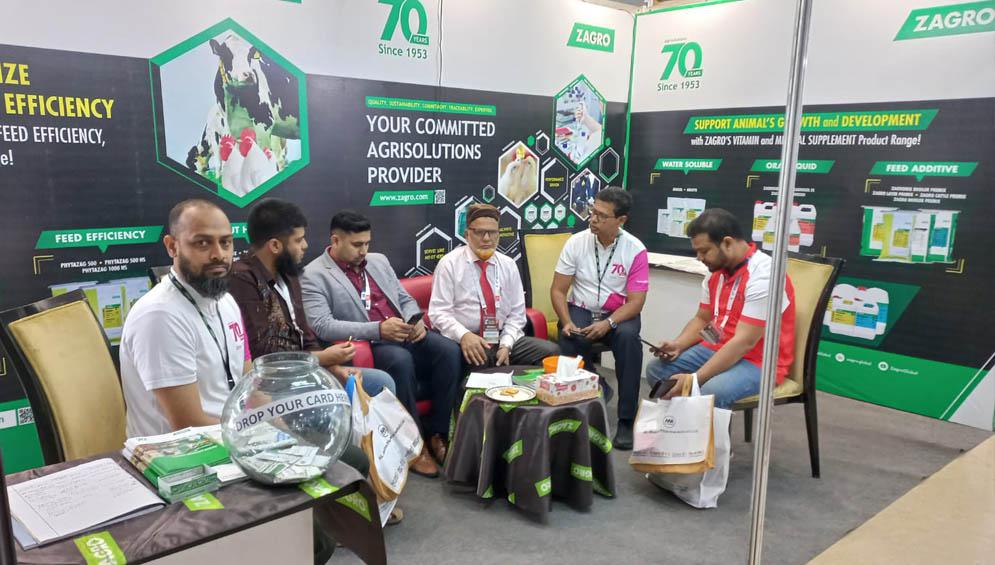 The Zagro Bangladesh Animal Health (AH) team led by our team members, Dr. Prabath, and Mr. Shahrier recently attended the 2023 International Poultry Show in Dhaka. Held every other year for many years. This year's exhibition is especially special as Zagro is also celebrating its 70th anniversary and it is definitely a perfect setting to showcase the various applications and capabilities of our Zagro's products and services in-person.
During the 3-day exhibition from 16 – 18 March at the International Convention City Bashundhara (ICCB), our team managed to reconnect with several customers, and suppliers, both new and old. Our team patiently answered various queries about Zagro, its products, and services. Our team has also managed to secure key appointments, and order enquiries on site throughout the event.
The 12th International Poultry Show was indeed a successful outing for the Zagro Bangladesh. Not only did we garner lots of attention, it also offers us good exposure in understanding the various issues faced by customers and suppliers, and how Zagro can work together with them to harness the best quality of our products and services delivered to them.
At Zagro, we are constantly going to the extra miles to satisfy the needs of our customers and suppliers. It has served us well throughout the past 70 years, and we intend to continue the same tradition of serving our customers and suppliers well going forward.