Zagro's 70th Anniversary Year Begins With A Bang at 2023 VIV Asia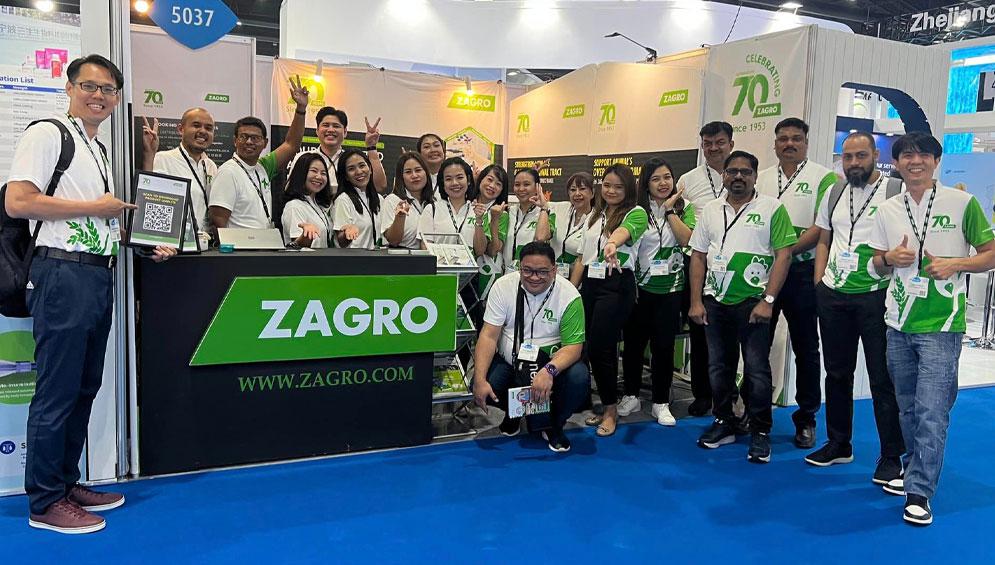 Zagro's 70th Anniversary Year Begins With A Bang at 2023 VIV Asia
It was a resounding start at this year's biennial 2023 VIA Asia Exhibition held in Bangkok, Thailand. For the first-time after a three-year hiatus following the outbreak of Covid in 2019, the Zagro Animal Health (AH) regional teams finally got together as a combined team during the three-day event on 08 – 10 March.
Thousands of trade visitors thronged through the various exhibits during the 3-day event in what is known to be one of Southeast Asia's premier AH event..
The 2023 VIV Asia event was also the perfect opportunity for Zagro to reconnect with suppliers, and customers, and this helps in building up closer rapport with them.
The 2023 VIV Asia event was the beginning of the multi-year effort for Zagro to meet customers and suppliers face-to-face, learn from each other, and building long-term relationships with them. While Zagro is also celebrating our 70th anniversary this year, customers and suppliers are definitely on our minds, and we will remain focus on them.