Zagro Corporation aids Department of Agriculture-CALABARZON in Mango Rehabilitation Program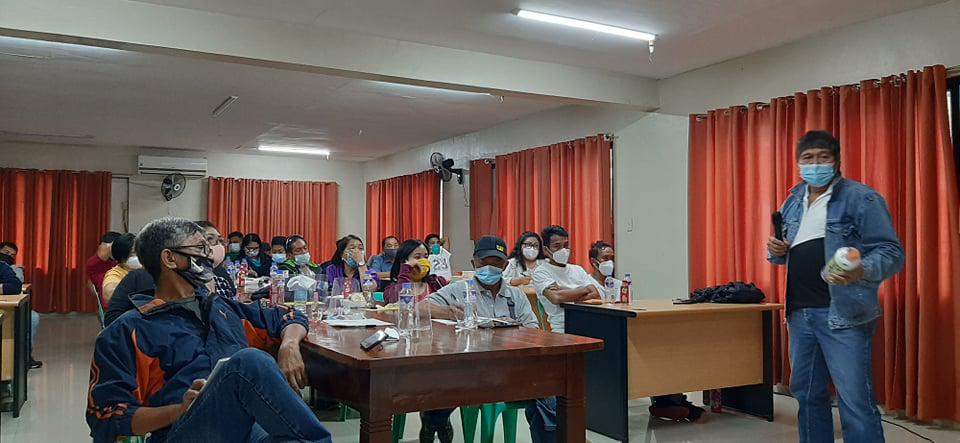 By: Kristelle Ontolan – Regulatory Affairs Executive, 09:00AM November 18, 2020
Recently, the Department of Agriculture (DA) Regional Field Office IVA (CALABARZON), through the High Value Crops Development Program (HVCDP), conducted a training session entitled "Training on Technology Demonstration of Existing Mango Trees through Rehabilitation in CALABARZON" last November 11, 2020 in Quezon Agricultural Research Station (QARES), Brgy. Lagalag, Tiaong, Quezon.
ZAGRO Corp Technical Services Manager, Mr. Godofredo Peralta, served as the main resource speaker, together with Mr. Wilson Forbes, Crop Care Techno-Commercial Representative. Participated mainly by mango growers of Quezon Province, the event has educated participants regarding Good Agricultural Practice (GAP) in mango production.
Relevant topics discussed include the rehabilitations strategies of existing mango trees, and off-season production using DAWN 250 SC (Plant Growth Regulator). Other products discussed include ZACARB 85 WP (Insecticide), SCOPE 70 WP (Fungicide), TRAST 15 SL (Herbicide), POUNCE 480 (Herbicide) and XTRAGRO 480 PGR (Plant Growth Regulator).